Knitting Pattern" Alphabet Four Years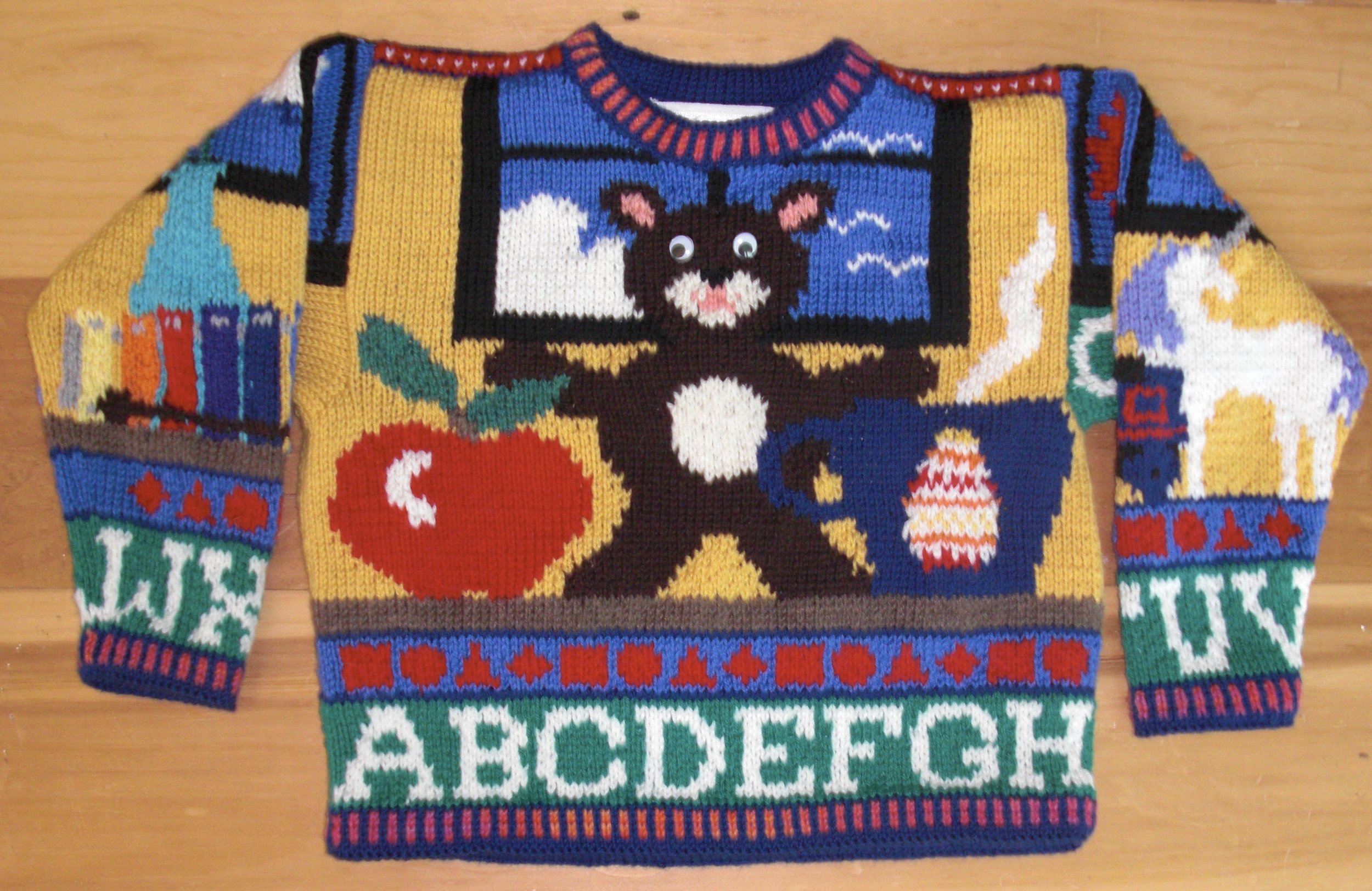 Knitting Pattern" Alphabet Four Years
This is a colorful, busy pattern for a hand knit sweater for a four year old child.
This is one of my favorite sweaters, for the sheer difficulty of it. There are so many colors and elements to navigate!
I tried to actually represent each letter. The front has apple, bear, cloud, drink, egg, fly, grill, and hot. The back has ice cream, jar, kite, lollipop, mountain, numbers, and orange. The left sleeve has peony, Q, R, sun, train, unicorn, and vase. The right sleeve has (violets), window, xylophone, yarn and zeppelin. The actual letters form the hem and wrists trim. There is also a trim of red shapes on blue. The neck, wrists, and hem trim is alternating dark blue and variegated red stripes.
Pattern has written directions, materials lists, and full color charts to enlarge. The pattern assumes a good knowledge of knitting, or at least an adventurous spirit and a knitting guidelines book. Obviously other color combinations are possible.
Have fun!
Finished Size
Height 15.5"
Width 31" around
Sleeves 13.75"
Gauge 22 stitches 27 rows over 4 inches
Materials needed
Various dk weight yarns
Two sizes straight needles
16" circular needle smaller size
Two sew-on eyes for the bear