Knitting Pattern: Winter Olympics Nine Years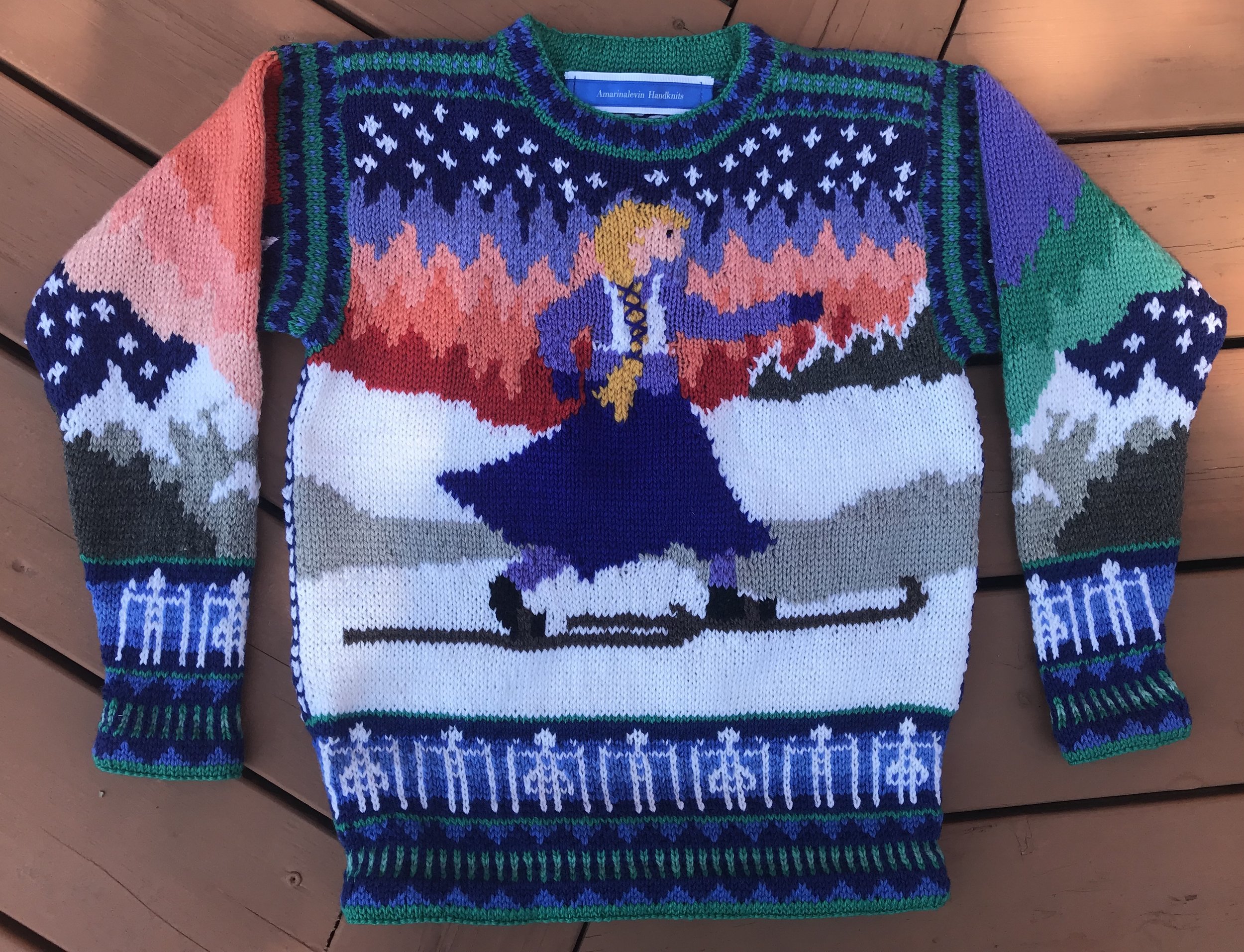 Knitting Pattern: Winter Olympics Nine Years
This is a pattern for a winter sports loving nine year old boy or girl.
This is my nod to the wonderful Lillehammer Olympics. On the front a girl is cross country skiing (with no poles?) as the red Northern Lights fill the sky behind her. Mountains and stars fill the scene. On the back a boy is speed skating as, again, the green Northern Lights stream behind him. Same mountains, same stars.
This is obviously a very old Olympics! I'm pretty sure nobody participates in the Olympics in these clothes anymore. Did they ever?
On the sleeves are mountains, stars, and aurorae in reds and greens and purple. The wrists and hem trim shows traditional Scandinavian people with skis in white on a changing blue background. There is also a trim pattern of blue triangles and green and blue stripes. The neck trim is blue diamonds.
Obviously the front and back could be switched.
Pattern has written directions, materials lists, and full color charts to enlarge. The pattern assumes a good knowledge of knitting, or at least an adventurous spirit and a knitting guidelines book. Obviously other color combinations are possible.
Height 22"
Width 34.5" around
Sleeves 19.25"
Gauge 22 stitches 26 rows over 4 inches
Materials needed
Various dk weight yarn
Two sizes straight needles
16" circular needle smaller size