Knitting Pattern: Totoro II Womens Small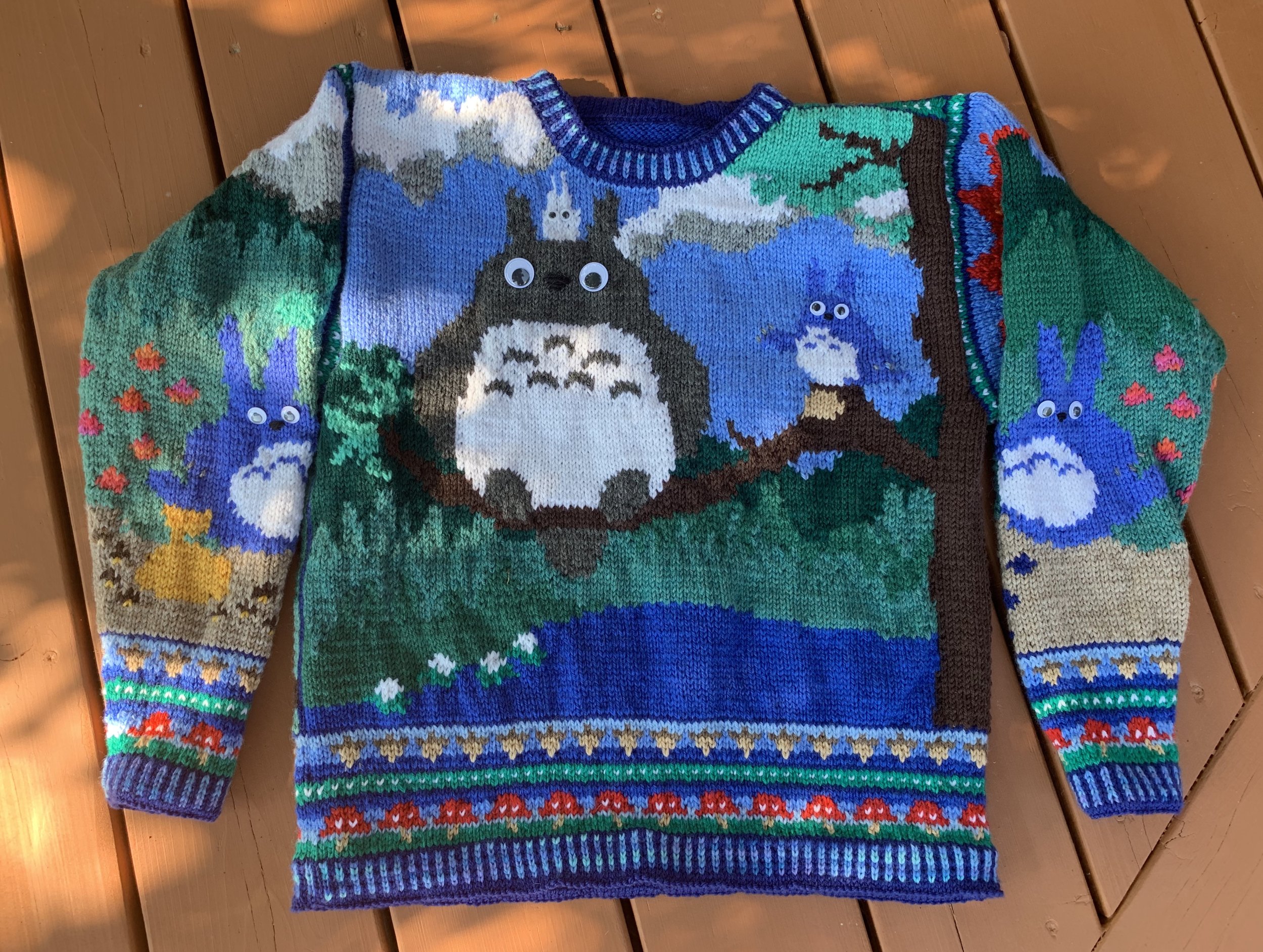 Knitting Pattern: Totoro II Womens Small
This is a PDF instant file.
This is a pattern for a hand knit sweater for a small adult.
This is my second Totoro inspired sweater. We just saw My Neighbor Totoro in the theatre with two of our granddaughters and I loved it more this time! On the front the three Totoros are sitting on a tree branch over a pond, with greenery and sky and clouds behind them. On the back the Totoros are stretching to make the seeds grow into trees, under a moonlit sky. The mirrored sleeves show the blue and white Totoros gathering acorns into a bag and gathering blueberries from a bush. The wrists and hem have trim patterns of acorns on a blue background and red mushrooms against a lighter blue sky. The neck trim is dark blue and variegated blue stripes.

Finished Size
Height 21.5"
Width 39" around
Sleeves 21"

Pattern has written directions, materials lists, and full color charts to enlarge. The pattern assumes a good knowledge of knitting, or at least an adventurous spirit and a knitting guidelines book. Obviously other color combinations are possible.
Have fun!

I recommend DK weight yarn, or whatever yarn for you meets the gauge:
22 sts, 28 rows over 4 inches.