Knitting Pattern: St George & the Dragon Four Years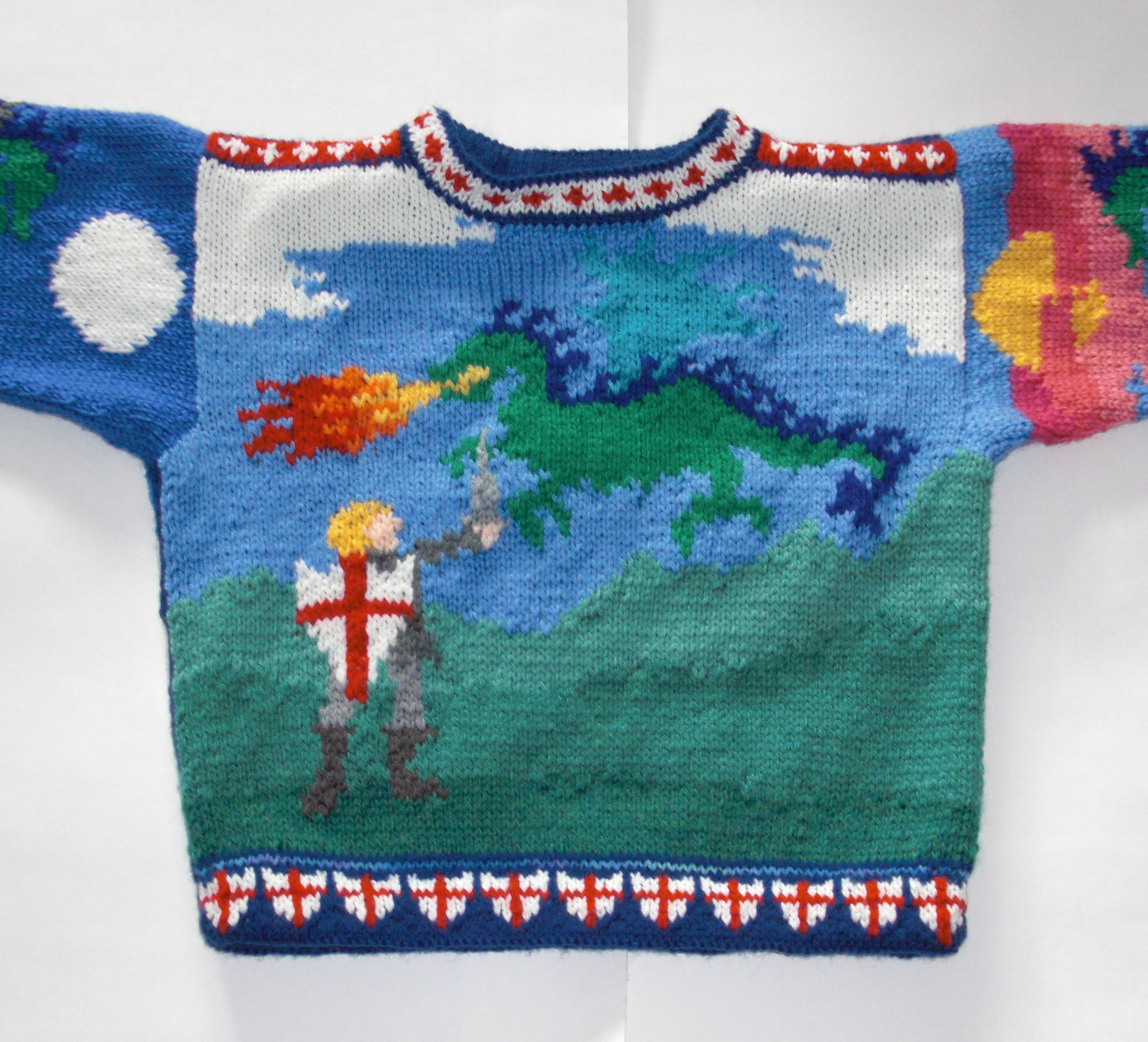 Knitting Pattern: St George & the Dragon Four Years
This is a pattern for a hand knit four year old child's sweater.
Our school is lucky enough to have a dedicated Puppet troupe, called the Magical Puppetree. One year, one of the productions was Saint George and the Dragon. We also had the book by Margaret Hodges and Trina Schart Hyman, so those two factors influenced this design. On the front St George is battling a large fiery green dragon with turquoise wings. On the back is a white and golden castle atop a mountain with angels flying near. On the mirrored sleeves the dragon has landed, with either the mountain or a colorful sky beyond. The wrists and hem trim is white red cross shields on dark blue. The shoulders and neck trim alternate red crosses on white and white crosses on red.
Pattern has written directions, materials lists, and full color charts to enlarge. The pattern assumes a good knowledge of knitting, or at least an adventurous spirit and a knitting guidelines book. Obviously other color combinations are possible.
Have fun!
Finished Measurements
Height 15.5"
Width 31" around
Sleeve 13.5"
Gauge 23 stitches 27 rows over 4 inches
Materials needed
Various dk weight yarns
Two sizes straight needles
16" circular needle smaller size