Knitting Pattern: Princesses Nine Years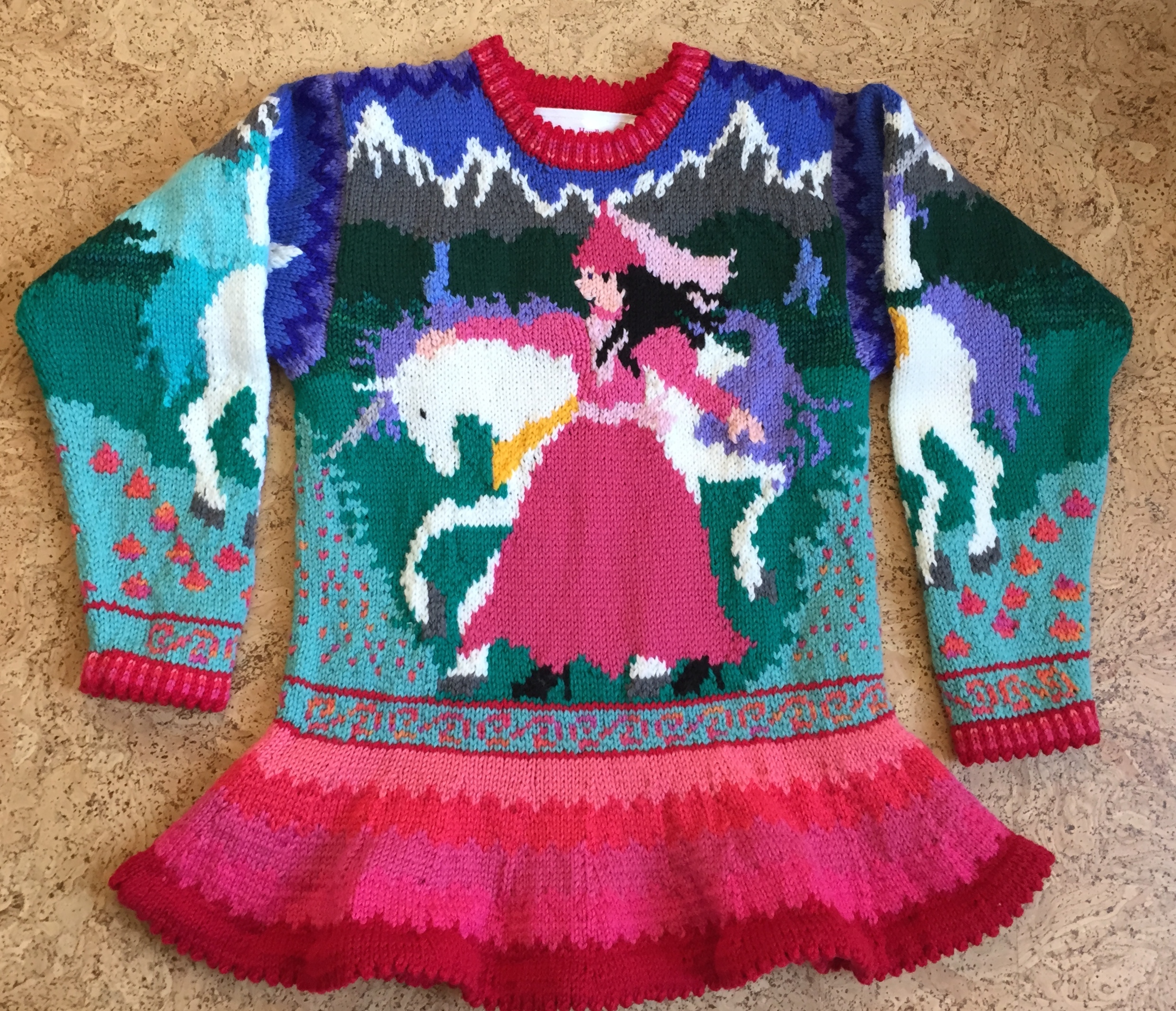 Knitting Pattern: Princesses Nine Years
This is a pattern for a hand knit sweater for a nine year old girl.
This sweater was suggested by someone on Etsy! On the front is a pink princess and a unicorn with a purple mane. On the back the princess wears purple and she accompanies a turquoise-maned and -winged Pegasus. The sleeves show the unicorn and Pegasus alone. The princesses stand in a clearing, surrounded by flowering light green plants and mountains and rivers behind. At the shoulders the blue of the sky turns into jagged patterns of dark blue and purple. The wrists and hem trim is variegated red swirls on light green. The neck and wrists trim have alternating variegated red and dark red stripes with a picot edge. The peplum has the jagged pattern in stripes of pink and red, ending in a picot trim.
Pattern has written directions, materials lists, and full color charts to enlarge. The pattern assumes a good knowledge of knitting, or at least an adventurous spirit and a knitting guidelines book. Obviously other color combinations are possible.
Have fun!
Finished Size
Height 23"
Width 30.5" around
Sleeves 18.5"
Gauge 21 Stitches 27 rows over 4 inches
Materials needed
Various dk weight yarns
Two sizes straight needles
16" circular needle smaller size