Knitting Pattern: O Canada Seven Years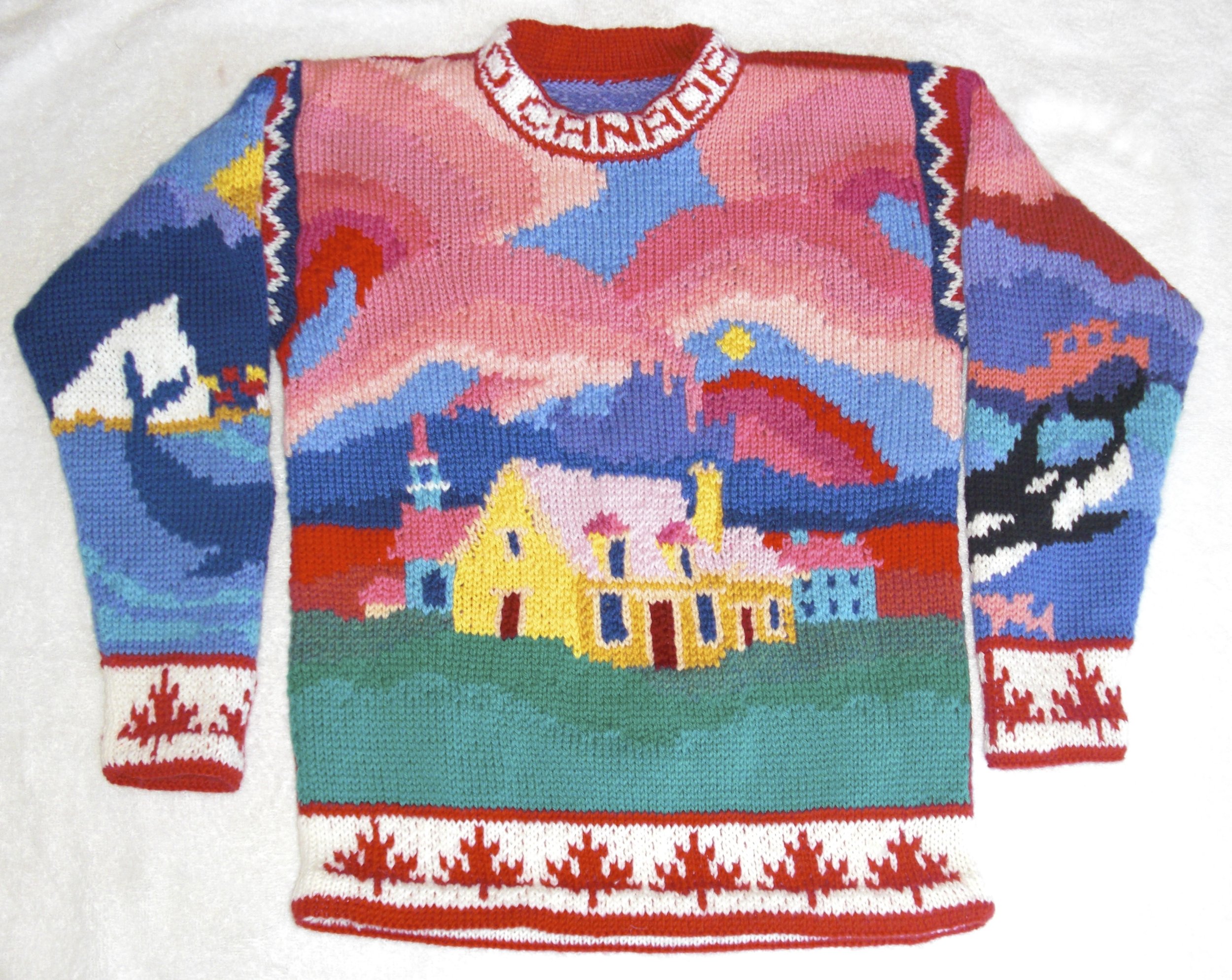 Knitting Pattern: O Canada Seven Years
This is a pattern for a handknit sweater for a seven year old child.
This was inspired by Ted Harrison's beautiful book O Canada. He painted scenes for each province. It is such a treasure!
On the front is the scene for Quebec, with old houses and a peachy swirly sky. The back is the scene for the Northwest Territories, with an elk and a wolf in a bare landscape of amazing colors. The right sleeve is British Columbia, with an Orca swimming in a deep blue sea, and the left sleeve is Newfoundland and Labrador, with a blue whale and more swirling colorful skies. Maple leaves in red on white are at the wrists and hems. The neck trim spells O Canada. I am not Canadian, but my family loves their anthem and Ted Harrison's transcendent book.
Pattern has written directions, materials lists, and full color charts to enlarge. The pattern assumes a good knowledge of knitting, or at least an adventurous spirit and a knitting guidelines book. Obviously other color combinations are possible.
Have fun!
Finished Size
Height 21"
Width 34" around
Sleeves 18.75"
Gauge 21 stitches 28 rows over 4 inches
Materials needed
Various dk weight yarns
Two sizes straight needles
16" circular needle smaller size