Knitting Pattern: Hiawatha Nine Years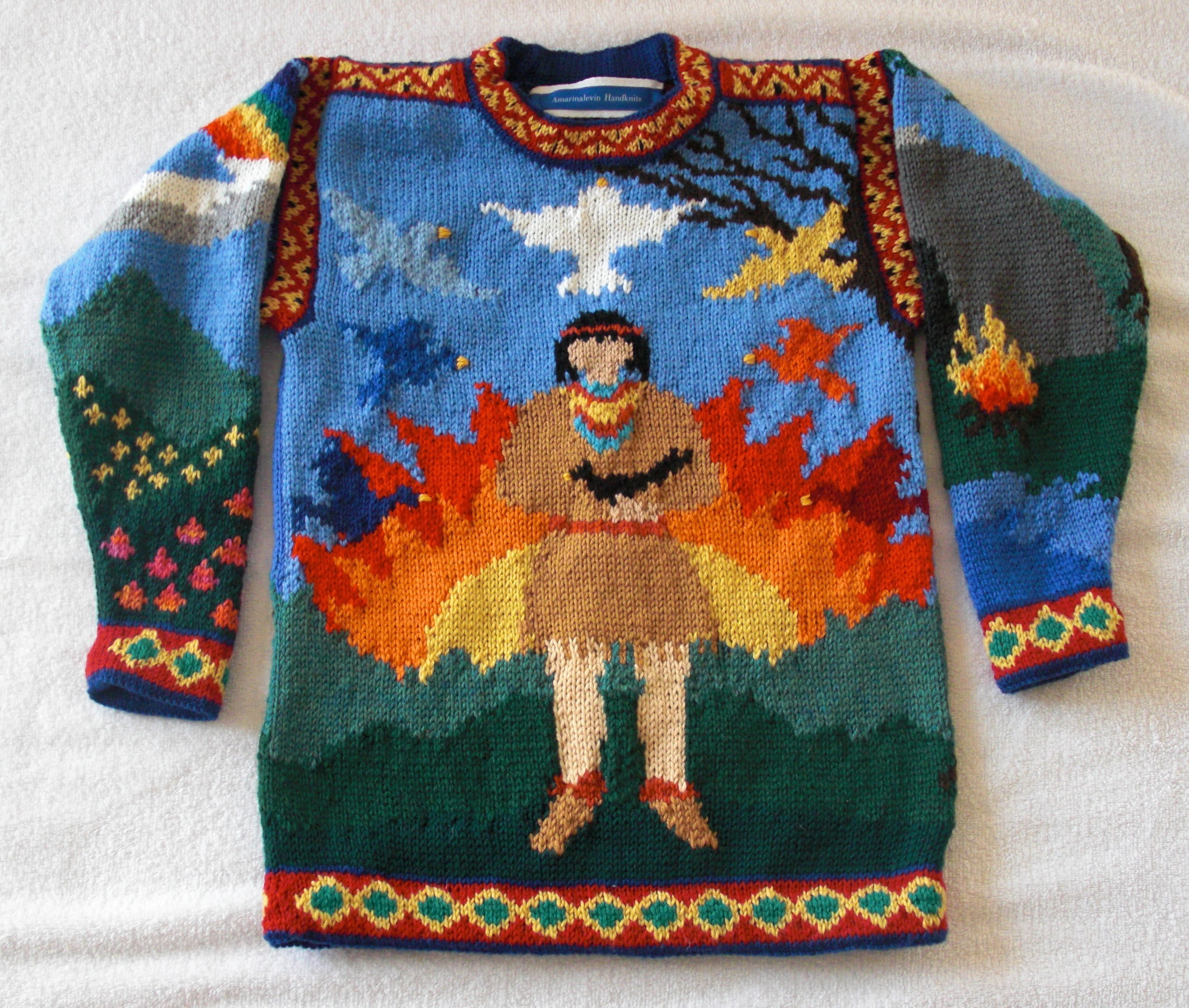 Knitting Pattern: Hiawatha Nine Years
This is a pattern for a hand knit sweater for a nine year old child.
One year in school my daughter memorized quite a bit of the poem Hiawatha. That and the wonderful book Hiawatha illustrated by Susan Jeffers inspired this sweater.
On the front Hiawatha stands with rainbow colored birds around him as he holds a blackbird in his hands. The brightest, largest sun is rising behind the hills. On the back he stands with various animals beside him. The same tree wraps around from the back to the front. One sleeve shows a dome-shaped house with a fire in front. The other sleeve shows a rainbow stretching across the sky, with flowery fields below. The wrists and hem trim patterns have diamonds of green and yellow on red. The neck and shoulders trim is yellow triangles on red.
Pattern has written directions, materials lists, and full color charts to enlarge. The pattern assumes a good knowledge of knitting, or at least an adventurous spirit and a knitting guidelines book. Obviously other color combinations are possible.
Have fun!
Finished Size
Height 22.75"
Width 31" around
Sleeves 17.5"
Gauge 23 stitches 27 rows over 4 inches
Materials needed
Various dk weight yarns
Two sizes straight needles
16" circular needle smaller size